ROI -Focused . Transparent . Affordable
View Pricings for Local Business, National Business, Large E-commerce Sites or International Business
Our Paid Search Ads Expertise

OODDA's Google certified AdWords specialists have years of experience building well-organized search ads, display banner ads, re-targeting, shopping, and mobile ads campaigns. We truly want to help clients succeed in AdWords and utilize the platform to the fullest by not only building the campaigns, but also tweak, test and re-design landing pages, offer creative assets, and install tracking code for you and us to better understand your target audience's behavior. Our winning ROI-focused methodology has seen a lot of success for clients across different verticals.
With a generally lower CPC, less competitive market and large global Internet population , Bing Ads can be valuable for clients who seek to broaden the scope of their paid advertising campaigns, test different ad formats and creatives, and boost traffic and conversions.

Our ads management results show that AMZ Paid Ads can deliver incredibly good ROI and benefit your organic growth and rank on AMZ marketplace by bringing in more sales. We work with your seller central or vendor central account on campaign management, review management, buy box monitoring, and use paid tools to provide you with valuable competitor data and insights!

If you want to advertise in China, Baidu the only search giant in China is one of the most important platforms. As a Baidu advertising partner, we will register and set up account for you so you don't need to worry about the restrict policies Baidu has on foreign advertisers. We take care of the process for you! And you will still have full control and ownership of the account.We combine acute cultural awareness and the paid Baidu Keyword API protocols & tools to help you build campaigns and select a list of keywords that work best for your target customers in China.
We are committed to top transparency! You own your ads account and we will never keep any operations from you. If you choose to leave us, you still take all of the work with you. With performance report and review calls, we are transparent about the data, and will always work harder with you for better results.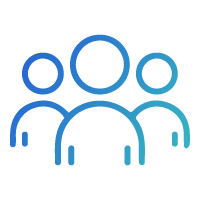 As a full-service agency, OODDA has in-house web developers, code crackers, graphic designers and copywriters, your search marketing specialist will seek collaboration from internally and make sure your website and creatives perform to meet our marketing goals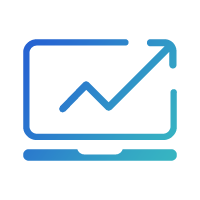 Sales Funnel Optimization
We don't just throw ads randomly out there like some agencies. We do research to understand your particular vertical, work with you to dig into your sales funnel, recommend best channels for you based on our marketing vision and experience, and try to precisely target audience on different steps of the sales funnel with tailored messaging and offers!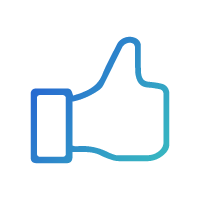 We are dedicated to client's success. With OODDA's full-service expertise, when you come to us with a project, we want to become integral parts of your project, thus we will thoroughly research your product and industry and we also offer on-site maintenance options for our premier clients
Schedule a FREE Auditing Session with Us Today!
Campaign Structure Auditing / Keyword & Ad Analysis
/ Settings & Configurations Auditing / Landing Page Experience Analysis