We Create and Elevate Social Stories to Drive Valuable Conversation About Your Brand
Social Media is All About Human Interaction
10+ Years of Professional Service to the Asian American Market
Our Social Media Marketing Approaches
Social Media Management
You are busy running your business. We manage your social media portfolio and cultivate the voice of your brand.
Influencer Marketing
We collaborate with digital influencers and KOLs who have sway over your target audience to advocate your brand.
Content Production
Our team of designers, photographers, copywriters create compelling and valuable content that resonates with your audience.
Paid Social Advertising
We leverage the powerful paid social ads tools and advanced targeting methods to bring your brand and content in front of numerous potential customers
You are more unique than you thought
#OODDA
All brands need valuable content and active social conversations to boost traffic and enhance customer relationship. You might be too busy running your business and have no time managing your wide social media portfolio from Facebook, Twitter, Instagram to Weibo and Wechat. We, OODDA's social media experts, can help! We enlarge your brand voice and drive meaningful engagement with your audience.
Compelling, unique and authentic content that truly creates values for customers are the foundations of social media marketing. OODDA has a team of professional designers, marketers, photographers, and copywriters that work in tandem to tell your brand stories, deliver brand message, create brand engagement and convert customers to valuable leads.
Through our data-driven social listening methods, we help you identify and collaborate with powerful social media influencers and key opinions leaders (KOLs) who personally connect with your target audience everyday and who have a significant sway over their purchase behaviors.
Paid social advertising can be hyper-targeted and reach our audience in a natural social conversation settings. Our social PPC ads experts help you leverage paid Facebook, Instagram, Twitter, Pinterest, YouTube, and WeChat ads channels and enhance your ROI.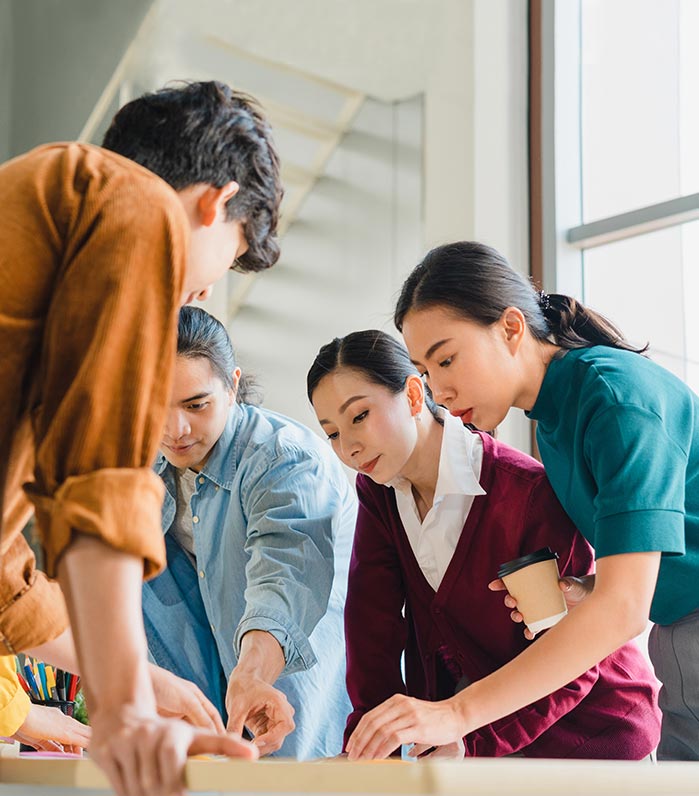 We are Native to Asian American Social Environment
We are native to the Asian American Digital sphere.
We are a highly professional and multi-disciplined team of marketers, designers, and webmasters.
We've worked for and knowledgeable about various verticals.
We combine strong tracking and analytics skills in all steps from social listening to content planning,
We are dedicated to the client's success and truly want to help accelerate your growth.